About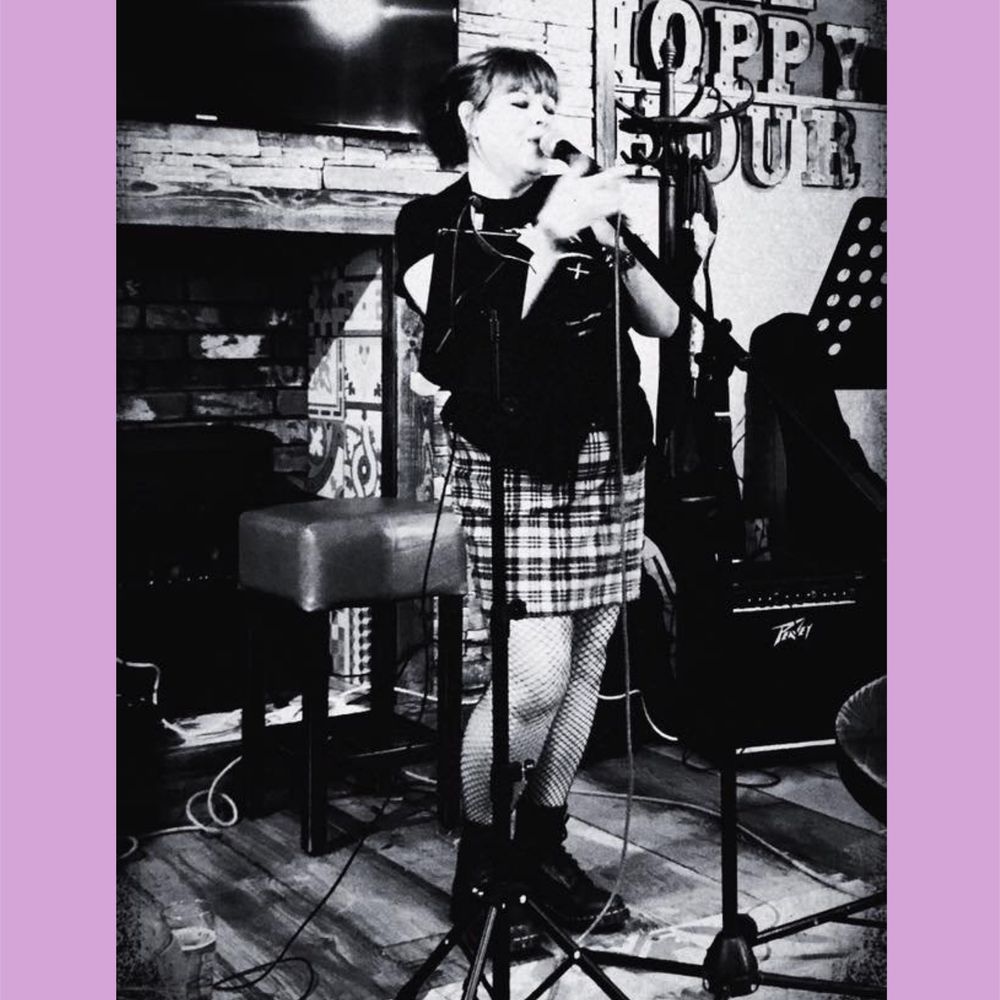 Dixie Riot - Cowpunk Queen
NEW SINGLE OUT MARCH 22ND 2022. Every night's a party night with Dixie. My shows are lively, fun and bouncy and as the songs are familiar to everyone, great for dancing and singing along to.
Professional, experienced, reliable. My act is a lively mix of my rock remixes of country & pop songs, a range of Punk & Rock covers  & original rock songs.
I am currently taking bookings for 2024/2024 - please message me for more details.
A bit of background for the history buffs:
Cow-punk (or country punk) is a subgenre of punk rock that began in the United Kingdom in the late 1970s and southern California in the early 1980s. It combines punk rock or new wave with country, folk, and blues in its sound, lyrical subject matter, attitude, and style.
Pop-Punk is a rock music genre that combines elements of punk rock with elements of pop music and power pop. It is distinguished from other punk variant genres by drawing more heavily from 1960s & 1970s pop rock. 
Music
0:00/3:16

0:00/2:35

0:00/3:59

0:00/3:12

0:00/4:10

0:00/3:54

0:00/2:38

0:00/2:52

0:00/3:49

0:00/2:54
Now available to download on Spotify, Deezer, Amazon Music, Apple Music, Youtube Music, iTunes + More
PLEASE CLICK ON THE LINKS BELOW:
Events
Previous events
Punk & Rock All dayer. Bands TBA
Papashangos, Ticnotoc, chimps, Dixie Riot + more
all ticket money will be going to the charity WWF Bands confirmed so far: - Rage DC - Black Widows - Leftovers - Area 55 - The Spacewasters - The Deckchairs - Dixie Riot - Rum Direction - Jonny & The Mental Breakdowns - Spring Park - Chris Butler - Making Friends - The Freudian Session - Lungdren
More bands to be confirmed soon. Camping for £5 available at venue Caravans available at venue Rooms available at venue Hotels/BnB's available near the venue
A night very influenced by California's 924 Gilman a venue where punk/grunge bands would go and play. Many bands went through the doors of Gilman. Green Day, Nofx, Bad Religion, The Offspring, Dead Kennedys Operation Ivy, Rancid and many more. It's an open stage so if you got a punk/grunge band wanting to play originals or covers, any age young or old the stage is yours. Alien Feelings and The Last Gang in Town. Dixie Riot will be giving us a little set too, gonna be a mega night.
Dixie Riot, Old Rope, Complete Dysfunction, Black Widows, Hospital Food, Zombiefish, The Fish Mittens, Potential Victims, Leftovers Plus comedy act Homersapien
Squint 182, Dixie Riot, Magi Davies, + 1 more TBC
Benefit in aid of Ukraine
Dixie's back at this fantastic pub :)
Dry Retch, Plot 32, Rites of Hadda & Dixie Riot
The amazing rock band UNF with support from Dixie Riot
New Subs, Diablo Furs, The Strays & Dixie Riot
SCUMBUS, COMPLETE DYSFUNCTION, NATHAN & THE OUTPATIENTS, DIXIE RIOT, BLEED, SONS OF CLOGGER